I know this community is kind of dead, but guess what! I met Will today!



...No one else came out for a while, so we went upstairs, and from there we watched a bit more. I saw someone with a few people around him, and I said, "I could be wrong, but I think that's Will down there." So Jessica and I ran down the stairs, and it was him! As a reminder, when he was still on the show earlier this year, I was absolutely obsessed. I deemed him my boyfriend, and had they not turned us away from

Idol

the day he was in the audience, my plan was to ask him to Prom. Just last night, I filled out my "Who I'd like to meet" section on MySpace with him near the top of the list. So OH EM GEE!!! By then, a lot of people were talking to him. I kept trying to ask him for a picture, but I'm not very aggressive, so that was failing. Jessica was taking pictures of him, so at one point, he thought he was supposed to look at her (well, my) camera while posing with some random girl. Eventually, I got my turn, and ahhh arms around each other and zomg no words my boyfriend and I now have a picture together run-on sentence. When we finished, we pulled apart, and somehow we ended up with our faces a foot apart gazing into each other's eyes (well, at least looking at each other) for a second or two. I said, "Thank you so much!" and then let other people share the Makar wealth. Watching him, I was amazed by how old he seemed. There's no way he's a sophomore in high school (even if he was held back a grade). He looks so old, and he's so mature and polite and gentlemanly and one day I will marry him. Jessica started writing my phone number down on a note card so she could slip him my number, but I told her that would be creepy, so she didn't. Then I decided I should get a Will autograph, so I waited a bit, and then I went up to him and said (looking down instead of into his eyes because I was nervous), "I know I already asked for a picture, but could I have an autograph too?" He said something along the lines of, "Yeah, of course!" because aww he's so nice. I handed him a note card and sharpie, and our fingers touched. He signed me an autograph, and then I asked for a hug, and he said sure, and I hugged him, but only with one arm because I had the sharpie in my left hand, and I didn't want to mark his jacket. I thanked him and said he was my favorite this season, and he thanked me, and now we're madly in love and engaged to be married. Yep.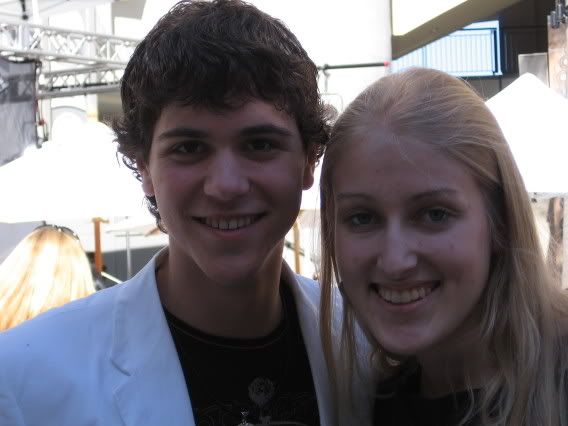 Meh... Bad picture of me, but who cares? It's Will!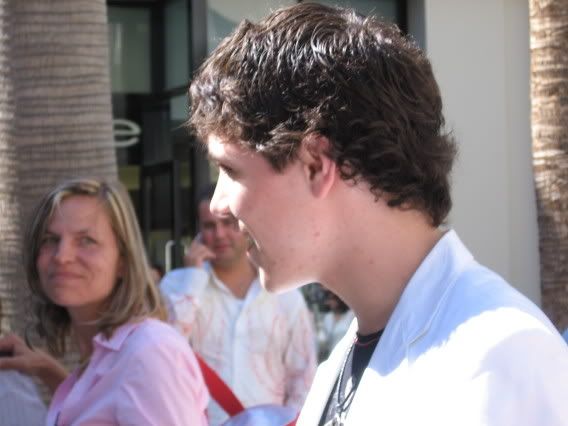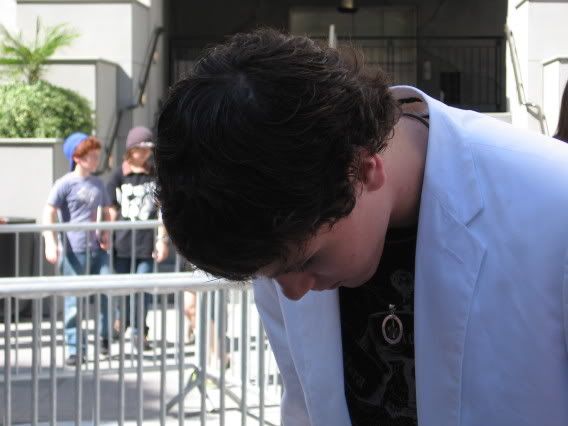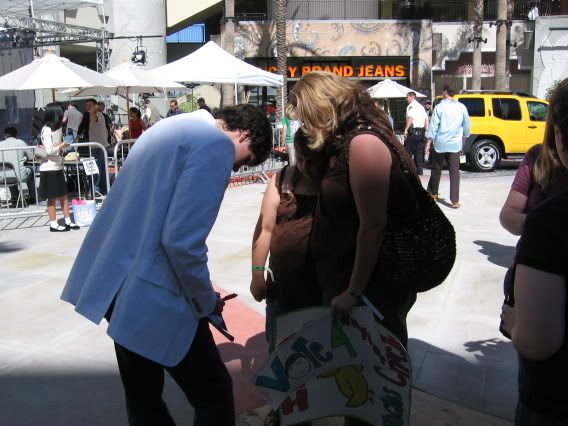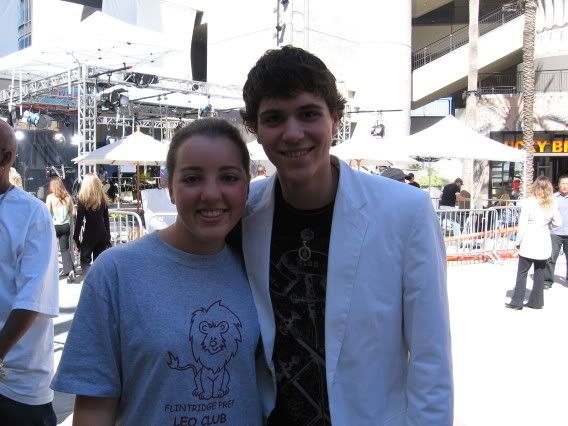 With my friend Jessica.